I coach people who give a shit.
We're all a single Google search or self-help book away from figuring out exactly how to change our life. And yet despite the thousands of personal development articles and enough tools, tricks and 'life hacks' to shake a stick at… we still don't do anything.
Why?
Because without actually taking the time to understand why you're not doing anything about changing, it's like trying to ride a horse that only has three legs.
You're not gonna get very far.
If you don't know why you're spinning your wheels at work, rolling your eyes at the whole wide world, or wanting to bang your head against the nearest wall—don't worry. Wanting to change is enough, and coaching with me will help you to get you there.
Are you ready to feel calm, content and completely unstoppable?
Good! You've found the right place.
Let's make your life feel better than it does right now, shall we?
By working together via Skype during hour-long sessions, we'll dig up the roots of what's keeping you stuck. What to expect? A huge, heart-warming shift in your life with bags of encouragement, support and some firm kicks up the bum from me. Coaching explores who you are—so that you can fully understand why you do and think the things that you do—while looking at what you actually want from your life, what's going on inside your head and most importantly, how you can start making changes that don't have you heading for the door. My coaching approach covers far more—and will go much deeper—than simply setting goals for the sake of setting goals and frog-marching you through our sessions. While goal-setting and solution-seeking are two of the ways that I work, I'll also help you to understand and explore yourself—and your life—through insightful, A-HA! conversations around your beliefs, deep-fears, thoughts, assumptions and behaviours.
In a nutshell? Through our sessions, you'll find the balls—and the gall—to do the things you've always thought you couldn't. And that's a lot easier when you have someone who's been there, right beside you, on what might just turn out to be the best decision of your life.
Are you ready to…
Give more of a shit about things that matter to you, and less of a shit about things that don't?

Feel more confident and doubt yourself a whole lot less?

Stop worrying so much about what other people think about you?

Explore your thoughts, beliefs, and fears, so that you learn to trust and believe in yourself?

Get underneath the excuses and dig into the real stuff that's holding you back?

Feel more certain, more settled and more content than ever before?

Feel clearer about what you actually want from your life and your time on this planet?

Feel calmer, more grounded and focused (without having to meditate for 4 hours each morning while listening to whale song in the background)?

Work with an experienced coach who is honest and says it as it is with kindness and a dash of kick-up-the-ass?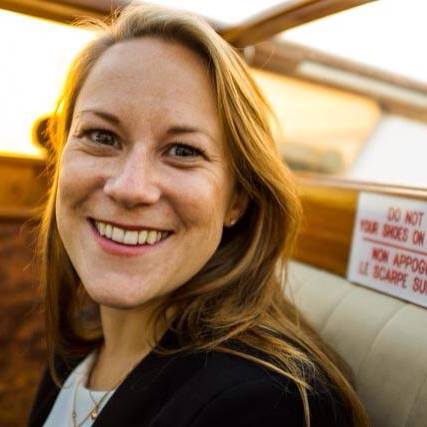 You're like a northern, amazon warrior queen and I would follow you into battle. You're real, and funny and inspiring without being a cliché and I love what you offer to the world.
Then let's talk.
Book yourself in for your free 30-minute introductory Zoom call. This session will give you a taste of what coaching is like with me while making sure we're a good fit. We'll get to know each other and you can ask all the questions you have about coaching and how I can help you. Bring tea/coffee. We'll discuss your payment options as well as a start date if you want to work with me!
If we're a good fit and ready to get this show on the road, you'll follow an easy, 5-minute booking process to fill in some information, make your payment and book your first session.
If you're not actually interested in potentially working with me, and you just fancy a free coaching session, please, please, please don't click the button, it's bad juju.
Rates
£1350 in full
or
£450 over 3 months
Frequently asked questions.
Coaching seems like a big investment. How can I justify the cost?
Liz Goodchild
2017-03-03T09:36:44+01:00
Think about all the things we've used to try and feel better: expensive holidays, pricey cars, steep mortgages, spur-of-the-moment shopping sprees, extravagant meals with a few too many cocktails—and the list goes on and on. While they look good and shiny on the surface, they're all an attempt to feel a certain way—to feel better about who the hell we are and the life we're living.
Yet people are scared to invest in coaching, likely because coaching is such an incredibly brave and courageous thing to do. It's saying, "I've had enough of this." It's proclaiming, "I'm determined to make a change that lasts." And it's shouting, "No, I want more from life than this bullshit." Let's be real: holidays make us feel good, but they only last for two weeks a year. On the other hand, coaching gives us those same good feelings, but for life.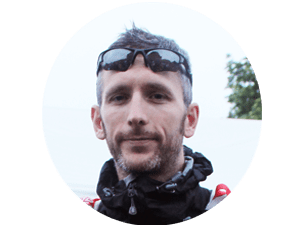 With Liz's help I have been able to take some enormous steps forward that have brought me a sense of relief and helped me along the way with my own personal journey. Liz has been invaluable in getting me to a happier place.